Skip to Content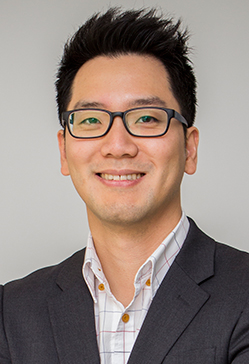 Brian Ko
Registered Denturist / Registered Dental Technician
Brian Ko originally started his career in the dental field as a Dental Technician in 2005. By 2010 as a dental tech he mastered the art of creating full mouth restoration, fixed and hybrid bridge and implant dentures. This experience provided him with the success to open Via Dental Lab in 2010 which seamlessly catapulted a career to Registered Denturist and opening up Prime Denture Clinic with Patrick in 2014. Brian specializes in implant dentures, as he supports the concept of implant dentures from the way it assists in overall confidence from eating, speaking, reducing bone loss and maintaining facial structure. Brian collaborates with a strong network of local Dental Surgeons and Dentists for the best treatment plan on an individual basis. He thrives on constantly staying on top of emerging and innovative technology within the field. Brian has dedicated himself to his career to perfect his work and create high quality, precision dentures and implant dentures.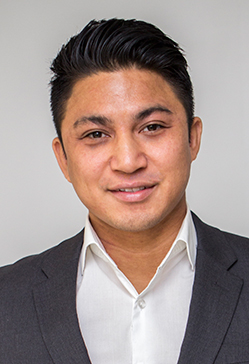 Patrick Marcelo
Registered Denturist
Patrick Marcelo received his diploma of Denturism in 2013. However, his experience in fabricating dental prosthetics extends to his career as a dental technician back in 2009. Since then he has focused primarily on creating full/partial/and implant supported removable dentures. Patrick became a member of the Denturist Association of B.C in 2014 where he combined his skills and knowledge with Brian Ko and co-created Prime Denture Clinic. Most recently, Patrick had taught at CDI College as a Denturist and Dental Technician Instructor. He has become a resident of New Westminster and has quickly grown to love the neighborhood and community. Patrick works in conjunction with many Dentists in the New Westminster area as well as the rest of the Vancouver. It is Patrick's passion to provide all his patients with precision fit dentures that look beautiful and natural. He believes in restoring smiles and confidence with every denture.
Prime Denture Clinic in the News
Prime Denture Clinic
New Westminster Record (AUGUST) 24, 2016 – Read Article
Implant – Supported Dentures Radically Improve Quality Of Life​
New Westminster Record (AUGUST) 24, 2016 – Read Article
Mastering the art of implant-supported dentures
New Westminster Record (AUGUST) 24, 2016 – Read Article
5 Of the Biggest Myths About Dentures
New Westminster Record (AUGUST) 24, 2016 – Read Article
"Taking you back to your prime!"