Skip to Content
Lower Suction Dentures in New Westminster, BC
Prime Denture Clinic is excited to offer complete lower dentures that utilize a suction effect to improve strength and function. This revolutionary technique, which originated in Japan and does not require adhesives or implants, has proven to resolve stability problems typically associated with lower complete dentures. The experienced denturists at our clinic in New Westminster, BC are excited about what this solution can do to improve your confidence and oral health. Call us today to schedule a consultation. We will review your dental history to determine if you are a candidate for suction dentures.
What Are Lower Suction Dentures?
An effective denture should hold firmly in place during all of your mouth's normal daily functions, including chewing, laughing, speaking, smiling, and even kissing. Denture wearers know the frustration of dealing with loose conventional dentures all too well. Lower dentures have traditionally been difficult to control and stabilize, with patients experiencing frequent discomfort, an inability to chew properly, and a loss of confidence. Further complicating things, adhesives have long been a necessity. Not only are they messy, but they can also affect eating. However, the innovative lower suction dentures available at Prime Denture Clinic are changing the game. The new approach uses a unique impression method to create dentures that form to your mandible. The impression mirrors the natural shapes and movements of your oral cavity, thus creating a strong seal around the complete dentures and a firm suction to hold them in place.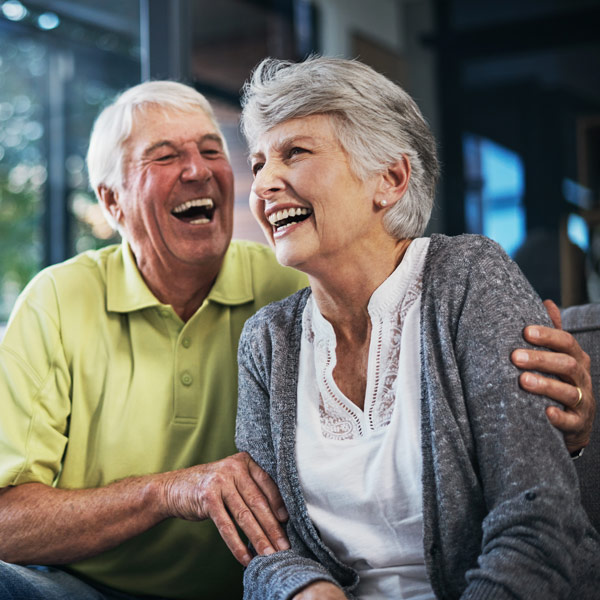 Benefits of Lower Suction Dentures
Lower suction dentures provide a care-free solution to missing teeth that will allow you to eat, smile, and laugh confidently. Suction dentures will not lift or float, meaning you do not have to worry about any awkward or embarrassing incidents around friends or loved ones. Other benefits of lower suction dentures include:
Improved chewing ability
A more natural, less cumbersome feel
Reduced need for implants
No messy adhesives
Fewer sore spots, which movement from traditional dentures can cause
Customizable characteristics
Determining Whether You Are a Candidate for Suction Dentures
We welcome you to schedule a consultation to determine whether you are a candidate for lower suction dentures. We will review your oral history and examine the oral tissues in your mouth to develop an optimal plan. Our team will make sure your oral structure is strong enough to hold the lower suction dentures firmly. Most patients are eligible for the treatment. Even when an individual's mouth is not capable of full suction, he or she can most likely still be fitted for suction dentures to increase stabilization. Patients who are not immediately eligible for lower suction dentures are those who have recently had teeth extracted. These persons must wait roughly a year because the size and shape of their gums will change during the healing process.
Contact Prime Denture Clinic for a Consultation Today
The expert denturists at Prime Denture Clinic are thrilled to offer lower suction dentures to our patients in New Westminster, BC. The pioneering technique is sure to improve the livelihood of all denture wearers and restore a sense of confidence that comes with dentures that look and feel like natural teeth. Call our clinic today to learn more about lower suction dentures and schedule your consultation.
"Taking you back to your prime!"